To thank our customers to develop new products
2014-07-16
In order to thank our customers for a long time been the support, We have recently released the new product of cooling pad. It has good sales and reputation in the domestic market. We believe that it will attract many foreign customers to purchase. With its release, we have received positive feedback from many foreign customers. By customer's communication and feedback, our products make them satisfied.
Some of the introductions are as follows:
First: Specifications
1. High strength, corrosion resistance
2. Fine penetrability, fast diffusion
3. Color: brown, green, brown &green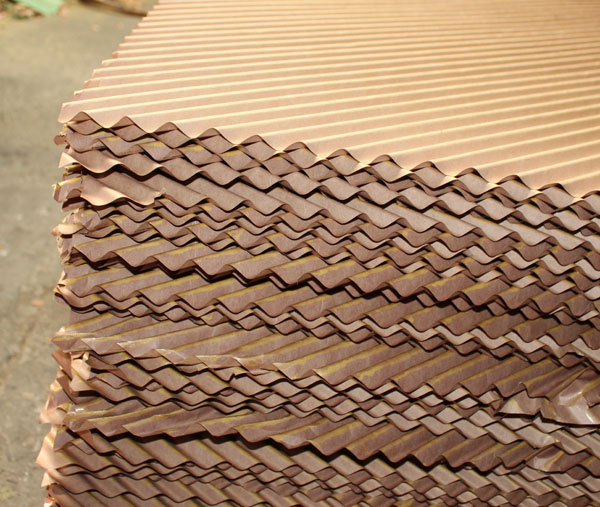 Second: Product Description
1 This
cooling pad
can be widely used in Livestock, Poultry farming and Greenhouse.
2 Frame has two kinds selectable: Aluminum Alloy and Galvanized Steel.
3 Evaporative cooling pads consist of corrugated sheets of cellulose glued in an opposite sequence, which generates air passage inside the pads. These sheets have very high ability in absorbing water and are chemically treated to prevent disintegration.
4
Cooling pads
are energy saving, environmentally friendly and economically viable as they reduce temperatures without gas emissions and at minimal energy costs with the right controllers, it is possible to keep indoor temperatures within 5 degrees F regardless of external temperature.
5 "Cooling pad + ventilation fan" tunnel ventilation is the most economical and efficient cooling way in summer. Reasonable design and installation of cooling pad with ventilation fan can control the temp at 30 degrees in the poultry house even at the hottest weather.
These are some of the information about the new product of cooling pad.Our products are popular with good quality, low price,novel design and lasting materials. We will actively develop these, so that our products out of the Asian market. Thank our customers for their support. We hope that we also can receive your future favor and attention.